This site brought to you by Stefan Gonick
EFT Practitioner, Trainer and Soulmate Attraction Mentor
www.EFT-Alive.com Single2Soulmate.me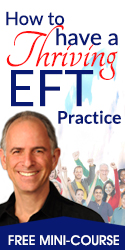 Disclaimer: The presenters feel that these workshops generate extraordinary benefits for all attendees. However, EFT is a very flexible process and thus the workshops represent the views of the presenter(s) and do not necessarily reflect those of EFT, Gary Craig or Stefan Gonick, the owner of this web site.
Teleclass Information
EFT International Accredited EFT Level 2 Practitioner Training

Level 2 EFT Practitioner Training
Date:
Saturday, December 02, 2023 to Sunday, December 03, 2023
Time:
10.00 - 5.00
Num Days:
2
Cost:
£330 (Early Bird Offer of £300)
Presenter(s):
Emma Roberts & Sue Beer
Location:
This is a teleclass.
Phone:
+44 208 348 5305
Email:
Email Presenter
Web Site:
http://www.theeftcentre.com
Return to Workshop Listing
---
This is a 2 day training which goes from the basic mechanics of EFT into the beginnings of artistry. You will develop your confidence, intuition and creativity with these techniques. The EFT Centre aims to support you in striving for excellence, through developing your basic skills to a high standard. Topics include working with trauma, physical pain, phobias, aspects, and uncovering core issues.

We encourage all our students to re-sit the Level 1, 2 and 3 trainings once for free. We believe this is the best way to consolidate your learning and deepen your understanding. Further re-sits are subject to a minimal charge of £50 per day.

Syllabus includes:

Tearless Trauma Technique
Telling the Story Technique
Techniques for More Gentleness
Chasing the Pain
Addressing Physical Issues
Finding Core Issues.
Testing results.
The Palace of Possibilities
Delivering EFT by Telephone.
Borrowing Benefits/Group Work
Phobias
New Tapping Points
EFT International EFT Practitioner (Level 2) Certification Requirements

Complete 3 days Level 1 and 2 Trainings (max £465 - Early Bird Offers Available, see below).
Attend a 6 hour practice day on Zoom (from May 2022) (£120)
Complete additional 6 hours self-study.
Attend one online Group Mentoring Day (£120 per day) or 6 hours Individual mentoring with Sue or Emma (£120 per hour).
Submit 4 Case Studies (£60 payable to external assessor).
Join EFT International as student member.
Complete EFT International Multiple Choice Exam Online.
Complete a minimum of 50 EFT sessions working with at least 20 different individuals and keep a log. Each session must be a minimum of 45 minutes in length.
Adhere to the EFT International Code of Conduct & Ethics.
Students who wish to take the IET Diploma training will be exempt from the Level 2 EFT International 50 practice sessions requirement as these will be covered during the course.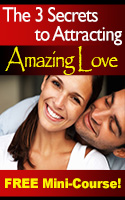 Discover the 3 Keys to
Finding Lasting Love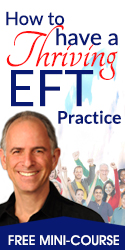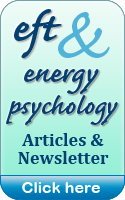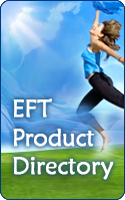 EFT never ceases to amaze me! The process is gentle and often provides benefits where other methods fail.

— Dr. R. Vergini, MD