This site brought to you by Stefan Gonick
EFT Practitioner, Trainer and Soulmate Attraction Mentor
www.EFT-Alive.com Single2Soulmate.me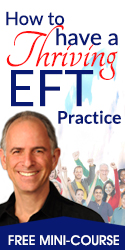 Disclaimer: The presenters feel that these workshops generate extraordinary benefits for all attendees. However, EFT is a very flexible process and thus the workshops represent the views of the presenter(s) and do not necessarily reflect those of EFT, Gary Craig or Stefan Gonick, the owner of this web site.
Teleclass Information
Healing the Addicted Heart

Addictions Workshop
Date:
Friday, October 08, 2021 to Sunday, October 10, 2021
Time:
10.00 - 5.00
Num Days:
3
Cost:
£325.00 Earlybird offer £300.00
Presenter(s):
Emma Roberts & Sue Beer
Location:
This is a teleclass.
Phone:
+44 208 348 5305
Email:
Email Presenter
Web Site:
http://www.theeftcentre.com
Return to Workshop Listing
---
Are addictions universal? The longing for satisfaction from someone or something else is an ancient theme which repeats itself over and over in many forms from substance abuse to hero-worship to texting.

In this 3 day training we will explore and demonstrate revolutionary methods for healing the addicted heart, mind and body through the very practical 5 Stages of Transformation. This work blends together EFT with influences from the latest neuroscience research, extensive experience in NLP and psycho-spiritual approaches including 12 Steps.

The workshop is designed for you to learn ways to work with the addictive mindset whether it involves substances, people, thoughts or beliefs. Addictions are limitations, or blocks in the way of our true self expression – we are all limiting ourselves in some way, often subtly through attachment to certain ways of thinking and feeling. In a nutshell the Addicted Heart is a metaphor for self limitation.

This workshop teaches specific skills and tools to work with addictions, to use for yourself and with others. The Healing the Addicted Heart philosophical perspective informs the practical tools, techniques and questioning skills which are taught through each of the 5 Stages.

It is a very experiential, hands on workshop as we believe that is the best way to learn and be able to serve your clients successfully – with several one to one demos with us, group work and practice in pairs.

You do not need to be currently working in the addictions field to attend this course – but it is a must for anyone who really wants to change and grow themselves and lead others to do the same. This workshop will offer you a pathway to transformation whether or not you are, or have been, technically 'addicted' to a substance or anything else. It will also give you skills which can be used in any area.

However you will need to have at least a basic understanding of EFT to get the most out of this.


More about Healing the Addicted Heart…

Have you ever had the thought, "there has to be more to life than this?" Nearly everyone has. It expresses that universal longing for something, or someone, or some way to feel better, to feel safe. This longing can drive addiction, and leaves us perpetuating frustrating, limited lives.

But there is a way out, and this Workshop will teach you how to change your mind with heart based EFT. Healing the Addicted Heart draws on a wealth of experience in personal development and spirituality, and uses new discoveries in neuroscience so that we can really understand how our minds are driving our experience. In short, this workshop will teach you how to change your mind by removing the blocks to your natural peace and joy. The 5 Stages of Transformation cultivate an attitude that will set you free from fear and anxiety, and from limited ways of thinking about yourself.


Who is Healing the Addicted Heart for?

Experienced EFTers – this will take your work to a whole new level.
Anyone with at least a basic understanding of EFT to use for themselves.
If you are in recovery you can use this alongside any other programme, including The 12 Steps.
Anyone who is interested in personal development/transformation and knows "there has to be more to life than this".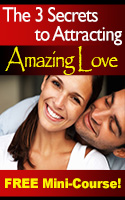 Discover the 3 Keys to
Finding Lasting Love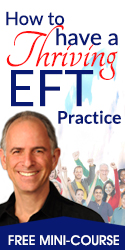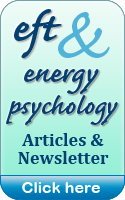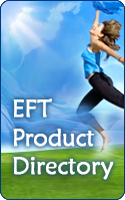 EFT never ceases to amaze me! The process is gentle and often provides benefits where other methods fail.

— Dr. R. Vergini, MD