This site brought to you by Stefan Gonick
EFT Practitioner, Trainer and Soulmate Attraction Mentor
www.EFT-Alive.com Single2Soulmate.me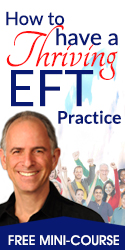 Disclaimer: The presenters feel that these workshops generate extraordinary benefits for all attendees. However, EFT is a very flexible process and thus the workshops represent the views of the presenter(s) and do not necessarily reflect those of EFT, Gary Craig or Stefan Gonick, the owner of this web site.
Teleclass Information
---
Join us for DISCOVER the POWER of CONSCIOUS EFT 3 day retreat ONLINE!

This Level 1 & 2 EFT training if fully accredited by EFT International and offered by the National EFT Training Institute of Canada.

DISCOVER the POWER of Conscious EFT is a multi-week foundational EFT Training Program that includes 4 weeks of self-study, Live 3 day Retreat Training and an 6 week follow-up support program.

Here's what to expect:

Pre-Training Self Study Program (access instantly after registration)
Webinar and Video Training Package
Student Access to View Training Materials Online
Counts as prerequisite hours for your accreditation hours requirement.


Part 2: 3 Day Retreat (Virtual via Zoom)

Includes:

Manual and Worksheets
Live and Video Demonstrations
Break-out Sessions with personal feedback.


Part 3: Post Training Support

Group calls following the Live 3 day retreat to help you integrate your skills into your personal and professional life.
Includes on-line/tele-calls via zoom
Practice sessions with your DISCOVER training colleagues


BONUS: NeftTi Community

Following your DISCOVER training you're invited to join the NeftTI Community for ongoing support, networking, referrals, collaborative partnerships and access to advanced training. We have a very active and inspiring community for support, ongoing learning, networking and much more.

INVESTMENT for entire 3 Part DISCOVER Training Program
Current Training fees: $900 CAD (plus taxes)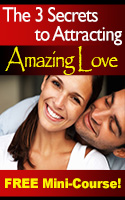 Discover the 3 Keys to
Finding Lasting Love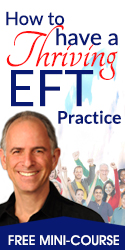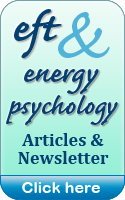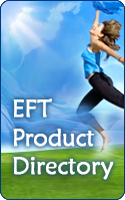 EFT never ceases to amaze me! The process is gentle and often provides benefits where other methods fail.

— Dr. R. Vergini, MD