This site brought to you by Stefan Gonick
EFT Practitioner, Trainer and Soulmate Attraction Mentor
www.EFT-Alive.com Single2Soulmate.me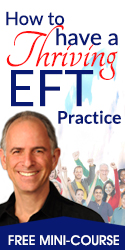 Disclaimer: The presenters feel that these workshops generate extraordinary benefits for all attendees. However, EFT is a very flexible process and thus the workshops represent the views of the presenter(s) and do not necessarily reflect those of EFT, Gary Craig or Stefan Gonick, the owner of this web site.
Workshop Information
---
-By the end of Professional Skills 1, you will have the basic tools you need to use EFT with many of your clients' problems.

You will learn:
-The EFT Basic Recipe,
-additional points and the 9 gamut procedure and when to use them,
-Constructed Breathing technique
-Tell the story technique,
-tearless trauma technique,
-testing
-The personal Peace Procedure
-and much more.

The ACEP program focuses on integrating EFT with more standard psychological principles. It is framed within a trauma informed approach.


IMPORTANT ELIGIBILITY REQUIREMENTS. PLEASE READ.
This EFT course is open to psychologists, psychiatrists, counselors, addictions counselors, social workers, marriage and family therapists, physicians, psychiatric nurses, chiropractors and acupuncturists.

12 CE/CME/CNE is available.

MICHAEL DEMOLINA, PHD, LPC, DCEP

Michael DeMolina has been ACEP's lead EFT trainer for over 8 years. He is a rare breed of trainer who understands and practices energy work and psychotherapy in both breadth and depth. Michael is a Diplomate in Comprehensive Energy Psychology (DCEP) and an ACEP Certified Advanced Practitioner of EFT. He is chairman emeritus of the National Qigong Association and was selected as a "National Expert in Qigong and Tai Chi" by the University of Illinois. He is also a nationally certified master addiction counselor and a master practitioner and trainer of Neuro-linguistic Programming. He served in the U.S. Army for four years as a behavioral science specialist


We Also provide Free monthly follow calls to help you integrate EFT ito your practice

This training is followed by EFT Professional Skills 2 as well as ACEP certification.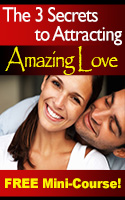 Discover the 3 Keys to
Finding Lasting Love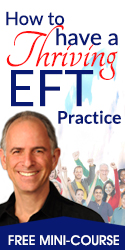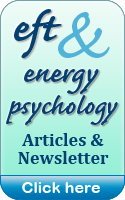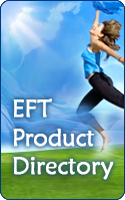 EFT never ceases to amaze me! The process is gentle and often provides benefits where other methods fail.

— Dr. R. Vergini, MD