This site brought to you by Stefan Gonick
EFT Practitioner, Trainer and Soulmate Attraction Mentor
www.EFT-Alive.com Single2Soulmate.me

Disclaimer: The presenters feel that these workshops generate extraordinary benefits for all attendees. However, EFT is a very flexible process and thus the workshops represent the views of the presenter(s) and do not necessarily reflect those of EFT, Gary Craig or Stefan Gonick, the owner of this web site.
Workshop Information
Business Breakthrough

Overcome Your Fears to Grow Your Business and Make a Bigger Difference!
Date:
Monday, June 04, 2018 to Tuesday, June 05, 2018
Time:
9.00am - 5.00pm
Num Days:
2
Cost:
£295 earlybird £395 full fee
Presenter(s):
Steve Wells, Internationally recognised leadership coach and peak performance consultant
Location:
To be advised
Manchester, England
Email:
Email Presenter
Web Site:
http://www.eftdownunder.com/business-breakthrough-uk/
Return to Workshop Listing
---
Come to this workshop and release anything that has been holding you back from business success!

In this revised and updated version of his popular workshop, Steve Wells will show you how to overcome your inner blocks and grow your business using powerful Energy Techniques combined with proven business strategies.

"The effects of this magical workshop are incredible: in just one week I have completely re-built my website (procrastination delay: 2 years), hired an assistant (procrastination delay: 1 year) and raised my prices by 50%." – Anne-Francoise Gailly, Coach & Therapist, Belgium

You'll Discover:

The secrets to lasting success in business, and how to build a business that serves you and makes a positive difference in the world.

How to break through your hidden emotional and belief barriers to success using tapping and new Peak Performance Energy Techniques. These techniques can help you to rapidly release your fears, gain clarity on your direction, and access your strengths so you can make it happen.

"Without a doubt the BEST, most productive workshop I have ever been to and I have the results to prove it. Business has flowed beautifully since I've returned. Thank you."– Cheryl Trevers, Peak Performance Coach, Canada

No matter where you are in your business (starting out or looking to grow), this workshop will help you to take it to the next level by unlocking your energy for taking positive action.

It will be especially valuable to small business owners and those who want to build or grow a business using tapping and other energy techniques.

What we will cover:
We'll look at these key areas of business and the important information and skills you need to succeed. Steve will show you how to use tapping and other energy techniques to break through the barriers in each area:
You'll learn:
√ How to break through the hidden beliefs blocking your success and awaken the entrepreneur within!
√ How to overcome fear of rejection and self-promotion to successfully market and sell your services
√ The steps to overcoming your financial fears and money blocks so you can manage your business finances
√ How to overcome negative self-worth and value beliefs and charge what your products and services are worth
√ The steps to take to move your business to the next level, no matter where you are starting from
√ How to overcome procrastination and get yourself moving so your business dream becomes a reality!
√ How you can succeed in business and still have a life!

You'll leave with new techniques and strategies you can apply immediately to boost your business results!

"I'm excited by the possibilities and what I can now do for myself and for others…Thank you so much for bringing this meaningful and transformational training to us." – Shahar Bin Mohamed Ismail, Principal, H.O.P.E. Training and Consultancy, Singapore

What's different about this workshop?

Most business workshops give you information but that information is useless if you don't address your unconscious blocks – You won't act on the information if your nervous system rejects it.

EFT workshops teach you tapping but many EFT practitioners don't have a good understanding of business, so they don't give you the crucial strategies you need to succeed in running a business.

This workshop combines the power of Energy Techniques to break through your emotional and belief blocks with proven business success strategies to give you the best of both worlds!

"Enjoyable, practical and inspiring! I'm now well on the way to achieving goals that I never even thought of setting before I attended your course. Not only has the course helped me set some outstanding goals, it has given me practical strategies to achieve them that actually work!" – David Koutsoukis, Professional Speaker and Author.

Energy Techniques used in this Workshop:

Steve will show you how to use Simple Energy Techniques (SET) tapping to free yourself to create your own personal and business breakthroughs. You'll also learn his new Intention-based Energy Process (IEP), which uses specific intentions to the subconscious mind to release negative beliefs, restore clarity, and get you back into the flow. Steve will also be using Provocative Energy Techniques (PET) which uses humour and powerful provocative change techniques to create transformative changes.

You'll also be joining a group of like-minded people at a range of levels of business success (from beginning to established) for networking, inspiration, information sharing, and borrowing benefits!

For more information and to register visit: http://www.eftdownunder.com/business-breakthrough-uk/

* Steve will also conduct End Self-Sabotage on 2-3 June and there are special rates to attend all 4 days! See the website for more details.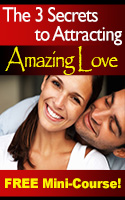 Discover the 3 Keys to
Finding Lasting Love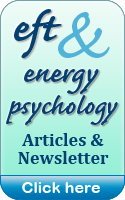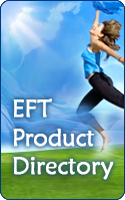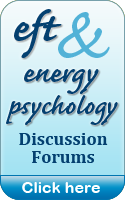 EFT never ceases to amaze me! The process is gentle and often provides benefits where other methods fail.

— Dr. R. Vergini, MD