This site brought to you by Stefan Gonick
EFT Practitioner, Trainer and Soulmate Attraction Mentor
www.EFT-Alive.com Single2Soulmate.me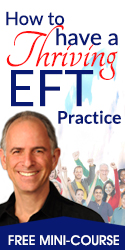 Disclaimer: The presenters feel that these workshops generate extraordinary benefits for all attendees. However, EFT is a very flexible process and thus the workshops represent the views of the presenter(s) and do not necessarily reflect those of EFT, Gary Craig or Stefan Gonick, the owner of this web site.
Teleclass Information
23rd International Energy Psychology Conference

The Art and Science of Transformational change
Date:
Wednesday, May 12, 2021 to Monday, May 17, 2021
Time:
variable 10am -7pm Eastern time
Num Days:
6
Cost:
all 6 days $547 - 3 $days 347 until 3/31
Presenter(s):
Deepak Chopra
Rupert Sheldrake
Sue Morter
Bessel va der Kolk
Rollin McCraty
Andrew Harvey and many more
Location:
This is a teleclass.
Phone:
619-861-2237
Email:
Email Presenter
Web Site:
http://energysychologyconference.com
Return to Workshop Listing
---
This year we are LIVE - ONLINE

Experience the depth, heart and inspiration of this stellar gathering LIVE - from the comfort of your home.

You're invited to join 500+ professionals at this beloved mind-body conference designed to nourish, educate and empower you.

With world-class faculty and like-minded colleagues, you'll learn tools to become a more effective change agent for your clients, community and beyond.

"In short, this was a mindblowing, mind-bending, spiritually-awakening,
spectacular affair that is hands down the best conference I have EVER
attended." -Jane McCampbell, MA, LMFT

5 one- day Intensives,
1 day research symposium
5 Keynotes
4 Invited presentations
15 learning labs

CE/CME/CNE available at no charge

Are you New to EP? - We have the Fundamental of Energy Psychology track

Are You an Experienced Practitioner?

After 23 years the verdict is in. ACEP's energy psychology conference is one of the best conferences in the known universe (LOL) for:

Creating an alchemical learning environment with a diverse mix of thought leaders from throughout the healing world

Providing intermediate and advanced intensives to deepen your skills

Curating a diverse group of learning labs to keep you up to date on developments in the field

Renewing your passion and spirit for the healing work you do

Nurturing a community to strengthen your connections with fellow therapist and healers

You'll get something out of every session you wish to attend. Plus, there is something synergistic about how it all comes together for each participant that will nurture you for the remainder of the year - and beyond.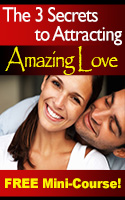 Discover the 3 Keys to
Finding Lasting Love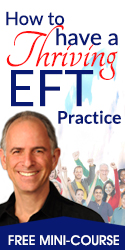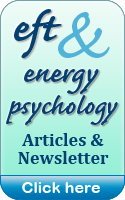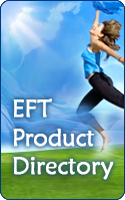 EFT never ceases to amaze me! The process is gentle and often provides benefits where other methods fail.

— Dr. R. Vergini, MD