This site brought to you by Stefan Gonick
EFT Practitioner, Trainer and Soulmate Attraction Mentor
www.EFT-Alive.com Single2Soulmate.me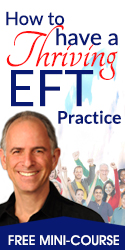 Disclaimer: The presenters feel that these workshops generate extraordinary benefits for all attendees. However, EFT is a very flexible process and thus the workshops represent the views of the presenter(s) and do not necessarily reflect those of EFT, Gary Craig or Stefan Gonick, the owner of this web site.
Workshop Information
---
Tapping into Relationship Success, Gold Coast, AU, May 3-5 2019

Register Here
https://www.efttappingtraining.com/tapping-into-relationship-success/

The Gold Coast is set to host world-renowned clinical experts, in the Mind-Body-Heart connection supporting Australia's wellness movement.

As wellness approaches such as mindfulness, meditation and Emotional Freedom Techniques become increasingly embraced in mainstream, the growing clinical acceptance of the Mind-Body-Heart connection across the world represents a major therapeutic paradigm shift.

This transformational forum welcomes some of the world's most influential experts in the Mind-Body-Heart connection and this is your opportunity to spend a weekend with your favourite speakers, immerse yourself in their teachings and come away feeling refreshed and renewed.

Alina Frank & Craig Weiner (USA)
Internationally known for their integrated mind body approach and EFT Master trainers.

Dr Joe Dispenza (USA)
NY Times best selling author of several books detailing the neuroscience of change and epigenetics.

Dr Peta Stapleton (AUS)
Registered Clinical and Health Psychologist and world leader with research in the EFT field.

Dr Lori Leyden (USA)
Uniquely qualified psychotherapist, stress and trauma healing professional.

Dr David Hamilton (UK)
Best selling author, fusing science, the mind and spiritual wisdom.

Tom Cronin (AUS)
Founder of The Stillness Project, inspiring 1 billion people to meditate daily.

Carol Look (USA)
Psychotherapist, EFT Master and a laser focused abundance coach.

Natalie Ledwell (USA)
Transformational coach who is also empowering millions of people across the globe with 'Mind Movies'.

Click here to contact us with any questions.
https://www.efttappingtraining.com/tapping-into-relationship-success/

OUR VENUE
Sofitel Gold Coast Broadbeach, 81 Surf Parade, Broadbeach. QLD. 4218


PROGRAM OVERVIEW
Our event provides opportunities to explore and be educated by leaders in evidence-based practices of the mind, body, and heart connection through inspiring presentations and specialised workshops.

JOIN US for all three days with a VIP Pass or the weekend on a Classic Pass. Expand the day tabs below for full details.

Over the course of the three days, opportunities abound for attendees through networking and connecting with like-minded participants. Our exhibitor space will showcase supporting products, services and the ability to meet authors during scheduled book signings. Our event is fully catered so you can immerse yourself entirely and maximise your time at our venues.

Participants will leave the weekend with practical methods to implement in their area of interest, whether it is in their own home, workplace or community. (Certificates of Attendance provided post event for CPD hours.)

Give yourself and others in your life the gift of a more resilient you! Say YES and join us on the Gold Coast in 2019!

Here is an event overview to pass onto a friend, colleague or to assist you in convincing your boss! When you've reviewed the full details, if you're still unsure who to select for your workshops, you'll find brief video interviews here.

https://www.efttappingtraining.com/tapping-into-relationship-success/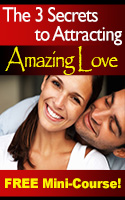 Discover the 3 Keys to
Finding Lasting Love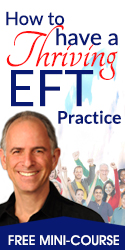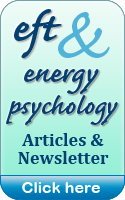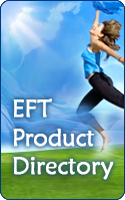 EFT never ceases to amaze me! The process is gentle and often provides benefits where other methods fail.

— Dr. R. Vergini, MD