This site brought to you by Stefan Gonick
EFT Practitioner, Trainer and Soulmate Attraction Mentor
www.EFT-Alive.com Single2Soulmate.me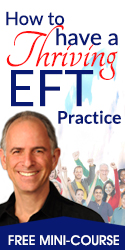 Disclaimer: The presenters feel that these workshops generate extraordinary benefits for all attendees. However, EFT is a very flexible process and thus the workshops represent the views of the presenter(s) and do not necessarily reflect those of EFT, Gary Craig or Stefan Gonick, the owner of this web site.
Workshop Information
21st international Energy Psychology Conference

The Art and Science of Transformational Change
Date:
Thursday, May 02, 2019 to Monday, May 06, 2019
Time:
8:30am - 5:00pm
Num Days:
4
Cost:
3 days $685 $595 for ACEP members before 3/4/2019
Presenter(s):
Joan Borysenko I Larry Dossey I Beverly Rubik I Bill O'Hanlon & many others
Location:
Hyatt Regency Tamaya
1300 TUYUNA TRAIL
Santa Ana Pueblo, NM, USA 87004
Phone:
619-861-2237
Email:
Email Presenter
Web Site:
http://energypsychologyconference.com
Return to Workshop Listing
---
Up to 43 CE/CME/CNE

You're invited to join 500+ professionals at this beloved mind-body conference designed to nourish, educate and empower you.

With world-class faculty and like-minded colleagues, you'll learn tools to become a more effective change agent for your clients, community and beyond.

- Supportive energy -
- Provocative questions -
- Live demos -
- Cross-pollination of ideas and disciplines -
- Warmth, fun and laughter enmeshed with deep learning -
- Encounters, connections and insights that just might change your life -

And, of course, learning from and mixing with world-class faculty, pioneers and leaders in the field..

9 tracks including a fundamentals tracks for beginners

Check out the online version via Livestream. Tickets available through May 2. Go to https:ep-conference.org/ls

Welcome to the Land of Enchantment! The weather will be glorious. Hang out with your friends sipping coffee on the large veranda, perhaps with a hummingbird nearby. Go for a walk or bike ride through the cottonwoods down to the Rio Grande.

The stunning and peaceful Hyatt Regency Tamaya resort is nestled on 550 acres of the Native American Santa Ana Pueblo between the Sandia Mountains and the Rio Grande River. Tamaya is steeped in over one thousand years of rich history and culture.
​
Its quiet, inspiring vistas will nourish your heart, mind and soul. Prepare to be renewed as you step into this retreat and let the rest of the world go. We have the entire property to ourselves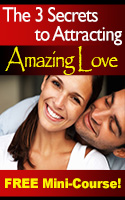 Discover the 3 Keys to
Finding Lasting Love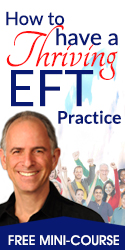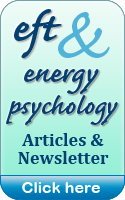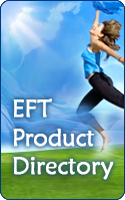 EFT never ceases to amaze me! The process is gentle and often provides benefits where other methods fail.

— Dr. R. Vergini, MD