This site brought to you by Stefan Gonick
EFT Practitioner, Trainer and Soulmate Attraction Mentor
www.EFT-Alive.com Single2Soulmate.me

Disclaimer: The presenters feel that these workshops generate extraordinary benefits for all attendees. However, EFT is a very flexible process and thus the workshops represent the views of the presenter(s) and do not necessarily reflect those of EFT, Gary Craig or Stefan Gonick, the owner of this web site.
Teleclass Information
---
Relieve Stress and Get a Big Boost for the Holidays

Are you...

* Feeling dread about going home for the holidays?
* Afraid of being sucked back into family drama?
* Afraid of being judged by your family?
* Stressing out about getting everything done on time?

Feeling dread or anxiety about going home makes sense because there are no people in the world who can trigger you more than your own family!

Sure, you moved out of your family home many years ago.†You've been working on yourself and growing in SO many ways...

And then you show up at your parents' house and BAM, you're back to feeling like a messed up teenager! Yeesh!

And then there are all of those dreaded questions:

* Are you dating anyone? When are you going to get married?
* When are you going to give us another grandchild?
* Have you gained weight?
* What are you doing with your life?

You can end up feeling like you have lost any sense of personal power. Old hurts come up. It's easy to feel misunderstood and like you're being pigeon-holed back into being 15.

You love your family, and yet...they can drive you bonkers! And that's just in anticipation of going home! :)

If only there was†a way to release this holiday stress and be more centered and grounded around your family...

EFT to the Rescue!

90 Minute Holiday Season Rescue - EFT Tapathon
Date: Tuesday, December 11th
Time:† 5pm Pacific, 8pm Eastern Time
Cost: $29

Come join the Holiday Season Rescue - EFT Tapathon where you will:

* Get relief from stress of the holiday craziness
* Feel more centered and grounded around your family
* Feel more empowered
* Restore your peace of mind

Let's make this year a truly happy holiday season.

To learn more about the tapathon and to sign up:

Holiday Season Rescue - EFT Tapathon

Warmly,
Stefan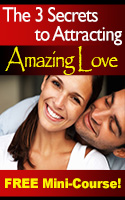 Discover the 3 Keys to
Finding Lasting Love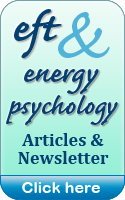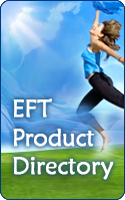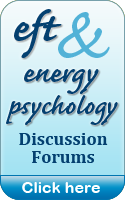 EFT never ceases to amaze me! The process is gentle and often provides benefits where other methods fail.

— Dr. R. Vergini, MD