This site brought to you by Stefan Gonick
EFT Practitioner, Trainer and Soulmate Attraction Mentor
www.EFT-Alive.com Single2Soulmate.me

Disclaimer: The presenters feel that these workshops generate extraordinary benefits for all attendees. However, EFT is a very flexible process and thus the workshops represent the views of the presenter(s) and do not necessarily reflect those of EFT, Gary Craig or Stefan Gonick, the owner of this web site.
Workshop Information
Tapping for Transformation

End Self-Sabotage, Overcome Resistance, Make Change Fun
Date:
Saturday, April 21, 2018 to Sunday, April 22, 2018
Time:
9.30am - 5.30pm, 9.30am - 5.00pm
Num Days:
2
Cost:
$395 Super Early Bird, $595 Full Fee
Presenter(s):
Steve Wells, Internationally recognised leadership coach and peak performance consultant
Location:
Crows Nest Centre
2 Ernest Place
Crows Nest, Sydney Australia
Phone:
08 9271 9271
Email:
Email Presenter
Web Site:
http://www.eftdownunder.com/tapping-transformation-sydney/
Return to Workshop Listing
---
Gain relief from stress, fear, anxiety and other negative emotions using SET tapping.
Experience the power of Intention Tapping for rapidly releasing limiting beliefs.
Learn how to make change easier and more fun with Provocative Energy Techniques.

Transform your life and help others: Personal development and practitioner tracks available.

"Thank you for an amazing weekend. I am deeply grateful. Many workshops promise to be life-transforming and fun. This IS truly life-transforming and lots of fun." — Dr Clare Tam, Brisbane, Australia

You'll learn how to use these powerful energy techniques to help yourself and others to:

Free yourself from the effects of negative emotions such as fear, stress, worry, anxiety, guilt, anger, grief, and past hurts
End inner resistance, self-sabotage and procrastination and stop fighting yourself to change
Overcome self-doubt and indecision and access your confidence to achieve your goals

In this Tapping for Transformation Weekend You will:

Learn tapping using Simple Energy Techniques (SET), and how to use it to free yourself and others from the stress of negative emotions and relieve pain. SET is a simple process of gently tapping on energy points on the body for emotional and physical relief. SET evolved from EFT and is both more user-friendly and equally effective.

Learn Steve's powerful new Intention-based Energy Process (IEP), also known as Intention Tapping, and how to use it to release emotional hooks, restore clarity and calm in body and mind, and access your inner resources and confidence. IEP combines tapping with specific intentions that act as commands to the subconscious mind . The results of this process can be both rapid and profound.

"I've been sharing the IEP with my clients to test it out and I must say the results are fantastic! Everyone has experienced a noticeable release of intensity with a subsequent insight afterwards. IEP adds a feeling of power for many who have felt like a victim of their emotions." – Andy Bryce, Founding EFT Master, UK

Gain an introduction to Provocative Energy Techniques (PET). PET combines tapping with provocative language and techniques to create transformational changes with healing humour and liberating laughter. Learn powerful ways to work with resistance, use humour, create strong heart connections, and bring rapid relief to core issues.

"PET makes impossible things possible… The provocative style was like having a sauna bath, relieving, refreshing, just great, clear thoughts, limiting beliefs gone." – Eva Maria Lundell MD, participant in Munich Workshop

These techniques elegantly release and dissolve stress, tension and inner resistance at its source, freeing you to pursue your goals and enjoy life without fighting yourself.

There will be live demonstrations, experiential exercises, and small group practice sessions with plenty of opportunity to experience and practice the techniques.

For more details visit the website: http://www.eftdownunder.com/tapping-transformation-sydney/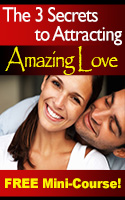 Discover the 3 Keys to
Finding Lasting Love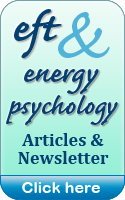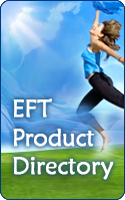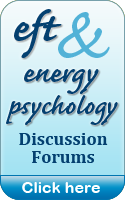 EFT never ceases to amaze me! The process is gentle and often provides benefits where other methods fail.

— Dr. R. Vergini, MD